Pálacio Santa Helena, winner in the Rehabilitation and Reconstruction – Housing category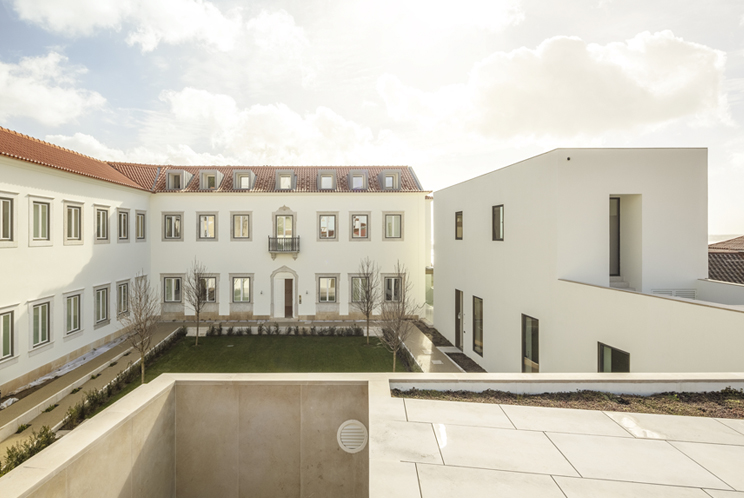 Pálacio Santa Helena was the winner in the Rehabilitation and Reconstruction – Housing category
Located at the top of Alfama, one of the oldest and most famous neighborhoods of Lisbon's seven hills, the Palácio Santa Helena began its construction at the end of the 16th century. For four centuries, this noble palace was the family residence of the Counts of São Martinho, holders of high positions in the Portuguese royal court.
Influenced by different architectural styles, the Palace grew over the centuries to accommodate new halls and rooms. Greatly modified by the centuries and by the different uses given to it, Palácio Santa Helena yearned for a massive work of restoration. Stone's project intended to give it back its identity, revitalizing the building without disrespecting its architectural heritage.
The biggest challenge of the project, according to the architect Samuel Torres de Carvalho and the architectural historian José Maria Lobo de Carvalho, was to recover a building with about five hundred years of history, while providing all the infrastructure to make it safe, comfortable and inhabitable in the 21st century.
Sic Notícias article HERE.
← Back to news